FinFloor has an in-house team as well as partner flooring installers. They are highly skilled to assist you with your Laminate Flooring installation. Fill out an enquiry to the right, and we will offer you our most professional and friendly service.
However, Laminate Flooring is a relatively easy DIY project you can do by yourself as well. They are packaged and presented with grooves that click into each other, as a result the planks can easily be laid without much hassle. Additionally, they require no nails and screws as the boards are essentially "floating" over the subfloor.
Prior to laying the boards, it is important to ensure that the subfloor surface is level, firm and completely dry. We also recommend that you lay a damp-proof and noise reducing layer beneath the boards. Due to the fact that wood expands, a small gap of 1 to 10 mm should be left at the edges where the floor meets the walls.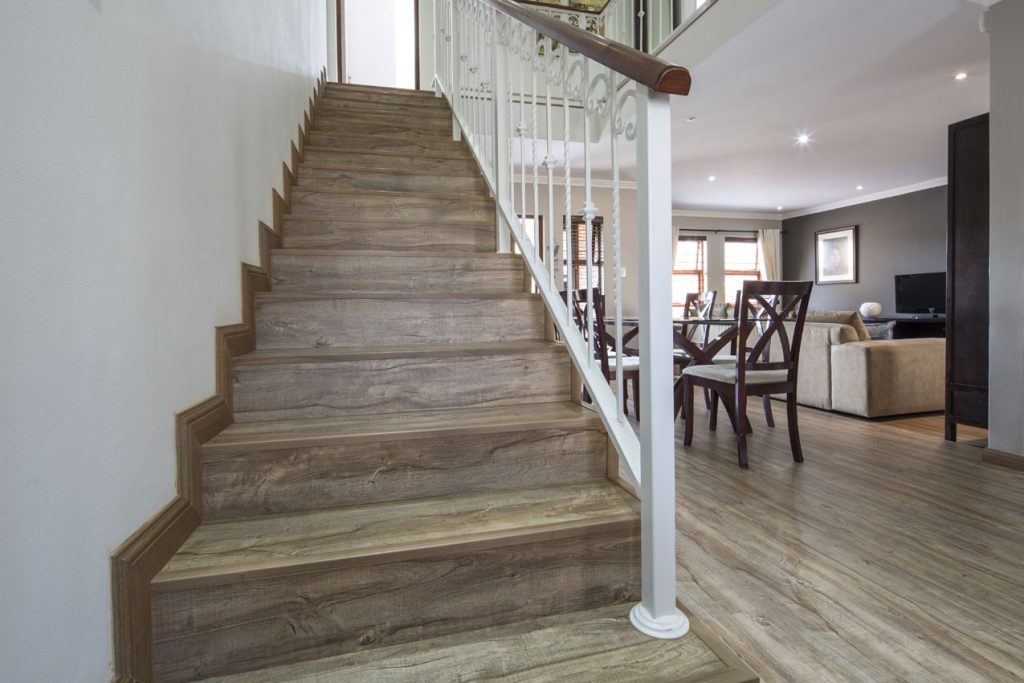 How to Clean Laminate Flooring
So now that you have your floors installed, the next step is to ask yourself: How do I clean my Laminate Flooring?
Cleaning and maintenance are a lot more relevant than you may think. Proper maintenance can ensure that your floors serve for their maximum lifespan. Just like all wood or wood composite floors, Laminate Flooring should not be exposed to stagnant pools of water for extended amounts of time, therefore, always clean up spills on laminates as soon as possible.
The method of how to clean Laminate Flooring for everyday purposes mainly focuses on the amount of water. These floors should not be cleaned with a very wet mop as the excessive water could damage them. Additionally, do not pour detergent straight onto the surface as this might stain the boards. Instead, spray the detergent onto a damp cloth or mop.