Inovar 8mm Range-Growing from good to great.

Inovar floors are made from HDF (high density fibre board) with a wax impregnated core and waxed edges on the locking system. Making it highly water-resistant and has one of the lowest swell rate available in SA. Surfaced with Anti-abrasive protective overlay, for improved scratch, chip and dent resistance. Backed with a balancing film for dimensional stability.
Inovar Floor AC4/W32 – Square Edge
Specifications
Size of panel: 1216 x 196 x 8mm
Fit for use grading: AC4/W32
Heavy Domestic/General Commercial Grade
Average board Density greater than 880/890 kg/m3
Thickness swelling test less than 8%
Lifetime guarantee against termites
Warranty: 25 years Heavy Domestic use / 5 years General Commercial use
Athens Oak – 1 Strip
4 Sided Painted V-Groove
Hand scraped EIR (Embossed In Register)


 
Buffalo – 1 strip

4 Sided V-Groove

EIR (Embossed In Register)


 
Caledon – 1 strip
4 sided v-groove
Matt Wood textured


 
Grey Bark - 1 Strip
4 Sided V-Groove
Cross Saw Finish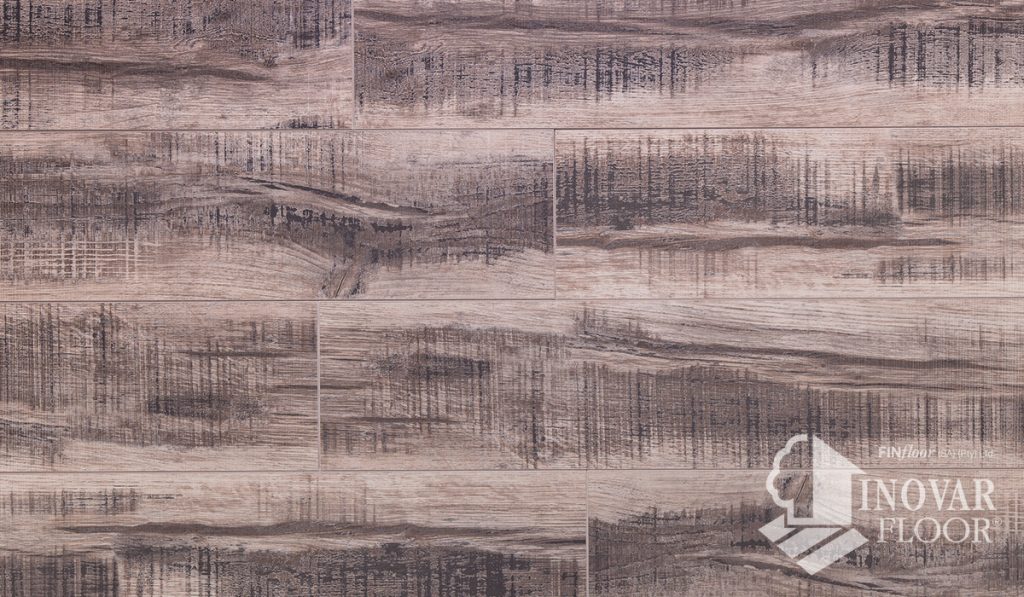 Oregon Pine – 1 Strip
4 Sided V-Groove
Matt Oiled

 


Umgeni – 1 strip
4 Sided V-Groove
EIR (Embossed in register)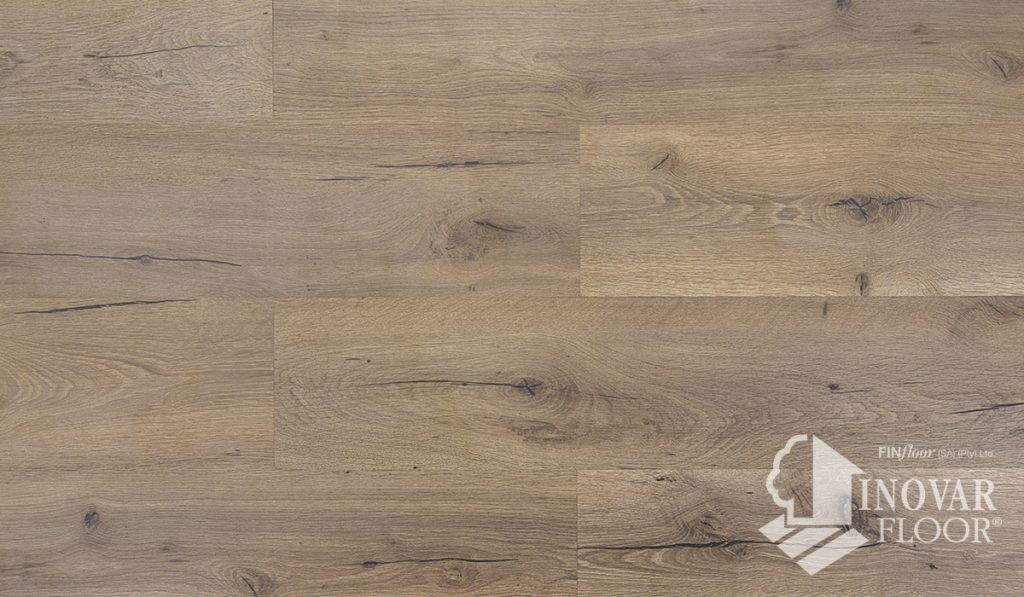 NOTE:
These images are a representation only and colours may vary from actual product.
It is recommended to see actual samples before placing an order.